Audi has released the first images and technical details of the new S6 and S7 Sportback models, with no teasers or build-up. 
The range-topping versions of the latest A6 and A7 have switched from V8 petrol power to use a V6 diesel unit mated to an electric compressor and 48v mild hybrid system. 
Producing 345bhp in all forms, the new engine is nearly 100bhp less powerful than the eight-cylinder unit in the old S6 and S7. It counters with significantly more torque, putting out a peak of 516lb ft at 2,500rpm. 
The electric compressor, also used in the V8 diesel Audi SQ7, is utilised to fill any torque gaps at low revs before the turbo can spool up. Responding in 250 milliseconds, it works up to an engine speed of 1,650rpm and spins up to 70,000rpm.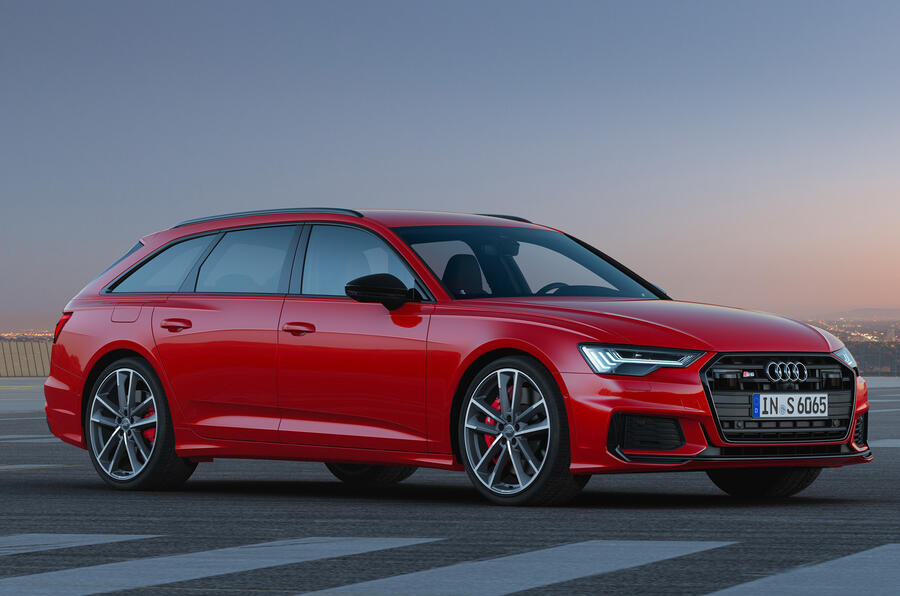 The result is a 0-62mph time of five seconds dead in the S6 saloon, with that time increasing by a tenth of a second in the S6 Avant and S7 Sportback. The top speed is, as usual, limited to 155mph. 
Original Source